Heat Pump Repair Springboro OH | Trusted Replacements

Our Work in Springboro -
1 Review
Reviews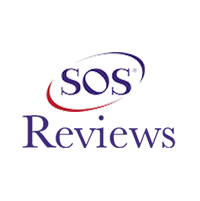 Rev Pam -
08/28/2020
Springboro
I looked for more stars to use when rating this crew. They came to our home at the beginning of the pandemic. I was scared to death to have ANYONE i...
Heat pumps are one of the most versatile, efficient, and intelligent ways to make sure that your home is always comfortable no matter what day of the year it is, thanks to their ability to provide chilled and warm relief. But, the sad thing is that, because you are dependent on just this one system for your year-round comfort, you have to call a repairman ASAP when it goes on the blink.
This is the area in which we excel. Our dedicated team of specialists can provide you with heat pump services that are both swift and reliable so that you can get back to feeling comfortable with your family. We are also experts in helping our clients choose the right system to suit their household. We have plenty of experience in the world of water and air source systems as well.
Reliable Heat Pump Installation and Maintenance Near You
When the weather changes, you need a heat pump system to keep your home cool during hot summer days and warm on cold winter nights. Unfortunately for all of us who live in homes with heating systems - old or new- they're not immune to repairs!
Having a trustworthy heating and cooling company on your side can make all the difference when you need quick help with an issue. Our experts are trained to get any problem fixed quickly yet reliably - restoring operation of both home comfort items as well as peace of mind in record time.
Need Your Heat Pump Fixed or Installed? Call Our Nearby Experts!
If you are on the hunt for heating professionals you can trust, you know precisely who to call. We'd love to hear from you, and we'll gladly walk you through all of the repair and maintenance options available to you.