Germantown OH AC Installation | Trusted Cooling System Replacements

Our Work in Germantown -
2 Reviews
Reviews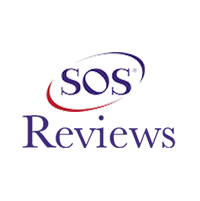 Ken -
06/30/2022
Germantown
These guys are the absolute best. I have had multiple issues with my AC/Furnace and even Hot Water Heater. They always come out quick and give me hone...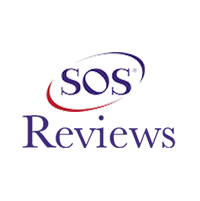 John Hillen -
07/08/2019
Germantown
Superb!!! Quick, knowledgeable, reasonably priced and very pleasant to work with. I just found MY HVAC guys.
Heat and air conditioning systems are vital to your home or business. We offer a wide range of services that can help you with installation, maintenance contracts, and repairs when problems arise.
There are many things to consider when upgrading your home's AC system. Do I Need an AC Replacement? Choosing to replace your air conditioning system is a major decision. While it can be costly, installing a new air conditioning system may benefit you financially if your current air conditioner is over ten years old, troublesome, requires expensive repairs, or is running inefficiently. Do I need more cooling power? What will my new unit look like? Do aesthetics factor into which brand or model of air conditioning contractor chooses for this project, too?! Is there anything preventing me from making such an investment because maybe these problems can be repaired? Easy!
The AC unit in your home is an essential component that ensures you have access to clean air throughout. However, as time goes on and the old systems become outdated or no longer function properly, it can be difficult to make decisions about what needs fixing first - especially when so many things need attention. Here are a few signs that need your attention.
1. You have a more than 7 - 8 years old system.
2. Your system demands constant repairs.
3. You experience hot and cold spots throughout your home.
4. You are noticing higher than normal energy bills.
5. Your system still uses R22 refrigerant (which is being phased out).
Air Conditioner Installs and Replacements You Can Trust
When you think about how much time and money can be saved by getting a new cooling unit, it's no wonder that people are starting to favor these systems over old ones. Getting rid of your current system doesn't have too much hassle when dealing with our team here at Integrity Heating and Cooling.
The last thing you are looking for is your AC system to break down on a hot day. We offer reliable maintenance services that will keep it running smoothly and efficiently, so we highly recommend choosing our service before the next time this happens!
Still not sure whether or not we should install a new system for you? Here are some extra rewards that will come with having one in place:
1. With a more efficient system, you can potentially save money. And that means not having to work as hard and keep your energy bills lower!
2. Your home environment will be much more peaceful with the newer system running more quietly than older ones.
3. You'll rest with a dream-like comfort, with an efficient new model that works to its best with little to no disturbance.
If you're searching for a new air conditioning system, our experts can help you choose the perfect one. You may not know that your home's size plays an important role in picking out which type of unit is best suited to keep it cool and comfortable all year long—and we've got years' worth.
Need Your Air Conditioning System Installed or Replaced? Call Our Team!
Your comfort is our priority. If you're drained of suffering from an inefficient system, give us a call today! Whether it's AC installation or maintenance services that will have your home feeling like heaven again - we've got what needs to be done for all occasions at competitive prices (especially during emergencies).