Springboro OH AC Installation | Trusted Cooling System Replacements

Our Work in Springboro -
1 Review
Reviews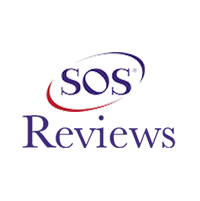 Rev Pam -
08/28/2020
Springboro
I looked for more stars to use when rating this crew. They came to our home at the beginning of the pandemic. I was scared to death to have ANYONE i...
We all know how stifling the summers in our city can be. The scorching summer weather usually persists for just long enough to become insufferable to families that don't have a proper air conditioner in place. So, when you rely on your dependable air conditioner to beat the heat, you need to make sure that it works as efficiently as possible.
What happens when it doesn't?
There's often nothing more frustrating than trying to deal with a problematic air conditioning system, but actually choosing an AC system to install into your home can be just as challenging. It can be difficult for you as a homeowner to be sure when it's time to let your old system go and get an upgrade.
Luckily, several crystal-clear signals indicate that it's time for an upgrade. Here they are:
Your energy bills have skyrocketed
You own a system that is more than 10 years old
You constantly have to call for repairs
The temperature throughout your home is inconsistent
Your system makes use of the R22 refrigerant, which has been phased out
Air Conditioner Installs and Replacements You Can Trust
When you think about how much time and money can be saved by getting a new cooling unit, it's no wonder that people are starting to favor these systems over old ones. Getting rid of your current system doesn't have too much hassle when dealing with our team here at Integrity Heating and Cooling.
The last thing you are looking for is your AC system to break down on a hot day. We offer reliable maintenance services that will keep it running smoothly and efficiently, so we highly recommend choosing our service before the next time this happens!
Still not sure whether or not we should install a new system for you? Here are some extra rewards that will come with having one in place:
1. With a more efficient system, you can potentially save money. And that means not having to work as hard and keep your energy bills lower!
2. Your home environment will be much more peaceful with the newer system running more quietly than older ones.
3. You'll rest with a dream-like comfort, with an efficient new model that works to its best with little to no disturbance.
If you're searching for a new air conditioning system, our experts can help you choose the perfect one. You may not know that your home's size plays an important role in picking out which type of unit is best suited to keep it cool and comfortable all year long—and we've got years' worth.
Need Your Air Conditioning Installed or Replaced? Call Our Team!
If you are sick of dealing with an inefficient system, be sure to give our team a call today.